Children inspected a school bus and an ice cream truck to learn where adhesives are used on the vehicles instead of rivets.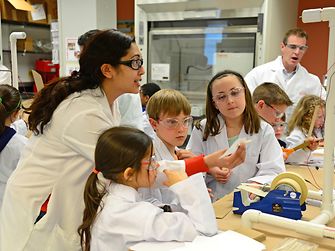 Kids learned about windmills as a power source and built their own windmills in the labs.
Employee Bart Drelichowski and his daughter Maya work on their balloon-powered racecar.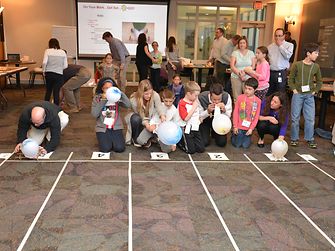 Kids and their parents raced their balloon-powered cars in the cafeteria to cap off the day.